TAAPE2020 Exhibitor Recommendation - Vekoma Rides
18

Vekoma to Showcase Again in Thailand Amusement & Attraction Parks Expo!
Many amusement facilities companies have confirmed their booths in 2020 Thailand (Bangkok) Amusement & Attraction Parks Expo (TAAPE). Here, we will introduce Vekoma Rides, an excellent manufacturer of riding products, as well as one of our old friends, for you.

Vekoma Rides
Website: https://www.vekoma.com/
With the world's largest expertise center, Vekoma is where cutting-edge engineering meets creative design and imaginative storytelling to create a variety of coasters and media-based attractions with 300+ experts.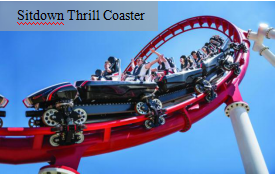 Having production facilities in the Netherlands, Eastern Europe and China to allow production at the best destination, Vekoma delivers all its products that certified to the international standard ISO 9001:2015.
What's more, it offers detailed planning for installation, a guideline for recruitment and necessary equipment, allowing customers to start local hiring of qualified workers in a timely matter.
From creative design, high-precision manufacturing to after-sales, Vekoma fulfills various creative and budgetary requirements while meeting the most stringent standards for safety and comfort, gaining worldwide recognition with presence in over 40 countries.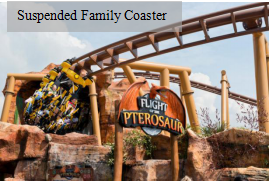 Being Thailand's only exhibition that focuses on the theme park, arcade game and amusement industry, TAAPE aims to build up a one-stop amusement facilities trade fair that helps exhibitors to explore ASEAN and other Asian markets. If you want to know more amusement facility suppliers, please contact us and sign up now!
2020 Thailand (Bangkok) Amusement & Attraction Parks Expo (TAAPE)
Date: October 28-30, 2020
Venue: Impact Exhibition & Convention Centre, Bangkok, Thailand
Website: http://www.taape.cn/