Hahama meets you at TAAPE 2023!
20

Hahama Sees you in Thailand at TAAPE 2023!
Hahama Thailand will deliver its first trip to Thailand (Bangkok) Amusement & Attraction Parks Expo 2023(Oct.24- Oct.26) ! Welcome to visit them at booth I04 in Hall 1.
Hahama
http://www.hahama.co.th/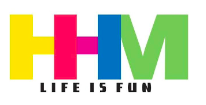 Established in 2014, HAHAMA Co., Ltd. in Thailand owns over 70 amusement parks locally, making it the largest amusement park chain company in Thailand. Prior to the establishment of the company, Mr. Heng, the President of HAHAMA Co., Ltd. in Thailand, had accumulated nearly 40 years of trading experience.
Mr. Heng's team, in competition with many strong competitors, has continuously expanded its business scale and reputation, carving out its own path in the gaming trade market. In 2014, Thailand HAHAMA Co., Ltd. was officially established. In the next 9 years, Thailand HAHAMA Co., Ltd. also plans to collaborate with over 50 amusement parks and arcades for new projects.

Last week, Hahama visited the organizer of TAAPE and shared information on the current Thai amusement industry. Mr. Heng's said that he valued the TAAPE exhibition and would fully support the exhibition to promote the gathering of global industry professionals in Thailand. Moreover, Mr. Heng's also expressed that he is looking forward to in-depth thoughts exchanges with exhibitors around the world and hopes to achieve close cooperation.
To grasp the cooperation chances with worldwide insiders, all it takes is to contact us!
Thailand (Bangkok) Amusement & Attraction Parks Expo
Date: 2023(Oct.24- Oct.26)
Venue: HALL 11-12, IMPACT EXHIBITION CENTER, Bangkok Thailand
Website: http://www.taapeexpo.com/